Newest Journals of the Nebraska Jewish Historical Society
Memories of the Jewish Midwest
Volume 12 - Summer 2003/5763
This 50 page edition is a collection of stories that describe the Omaha Jewish community's contributions to the country's victory in World War II. The book was made possible by the Rose Blumkin Foundation in memory of Sam Klein. Klein, Mrs. Blumkin's nephew, died in Italy at the age of 19 in 1944 while serving his country.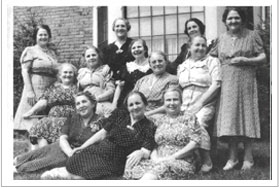 Memories of the Jewish Midwest, Jewish South Omaha,
Founding a Neighborhood, Fostering a Community
Volume 13 - Summer 2006/5766
This 55 page volume, dedicated to Irv Sherman, is a collection of interviews of people with connections to South Omaha. The stories begin with new Americans drawn to South Omaha because packing houses needed workers in the 1890s to the 1930s. Stories continue with Jewish entrepreneurs and their children telling of their ownership and innovations in independent meatpacking operations in South Omaha beginning soon after World War I until current times.
| Volume | Cover | Print | Date | Contents | Price | Select Buy Option | Quantity | Buy |
| --- | --- | --- | --- | --- | --- | --- | --- | --- |