WISH LISTS
With Your Help We Have a Great Past Ahead of Us!
The Nebraska Jewish Historical Society has a nonprofit status according to Section 501 (c)(3) of the IRS Code. The Society depends on donations and memberships to continue the work of preserving the history of the Jewish community of Nebraska and Council Bluffs, Iowa. IRS Form 990 and further financial information is available upon request
Help the NJHS with donations to:
Continue the daily operation of the NJHS office at the Jewish Community Center of Omaha
Fund future editions of NJHS Journal Memories of the Jewish Midwest
LIFE & LEGACY is a partnership of the Harold Grinspoon Foundation and the Jewish Federation of Omaha foundation that promotes after-lifetime giving to benefit the Omaha Jewish Community. The LIFE & LEGACY program motivates Jewish organizations to integrate legacy giving into their philanthropic culture assuring Jewish tomorrows.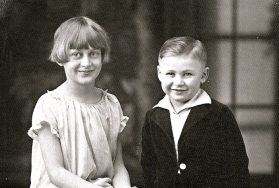 From NJHS to You, Our Most Sincere Thanks!
"Wealth may last a lifetime. A legacy of good deeds lasts forever." Gifts received for NJHS: Lois & Scott Friedman, Marty & Iris Ricks, Debbi Josephson, Rocky Stern, Margo Frohman Parsow, Yonatan & Liz Feldstern, Steve Nogg, Patty Nogg, Sandra Belgrade, Sharee & Murray Newman and Eunice & Norman Denenberg, Bob Belgrade, Mark & Jill Belmont, Steven Gottlieb, Bonnie Kuklin Horwich, Janie Fox Kulakofsky, Gary Nachman, Alan E. Potash, Rosalie & Milton Saylan, Harry Weiner, Kathy Weiner, Jon Jabenis, Kathy Goldstein, Gary & Karen Javitch, Ron Brodkey, Beth Brodkey, Danny Cohn, Joanne Freeman, Jerry Freeman, Bonnie Bloch, Donald Goldstein, Gary & Barbara Goldstein, Gail Goldstein Raznick, Dora Goldstrom, Mary Sue Grossman, Rocky Lewis, Joe Kirshenbaum, Jody & Neal Malashock, Jon & Denise Meyers, Robert Meyerson, Mary Beth Muskin, E. R. Newman, Phyllis Newman, Susie Norton, Carol Parsow, Alan Parsow, Vicki Perlmeter, Oliver & Karen Pollak, Denise Silverman, Beth Staenberg, and 4 anonymous
NEBRASKA JEWISH HISTORICAL SOCIETY - DONATIONS
Donations available for all occasions. Our Tribute Cards for donations of $5, $10, $20 or up. Also available are packets of six ($5 cards) for $25. Please use the form below and we will send the appropriate card.
These can be donations for Weddings, Anniversaries, Birthdays, Memorials and more. We will send a postcard in your name.
Make your checks payable to the Nebraska Jewish Historical Society, 333 South 132nd Street, Omaha, NE 68154